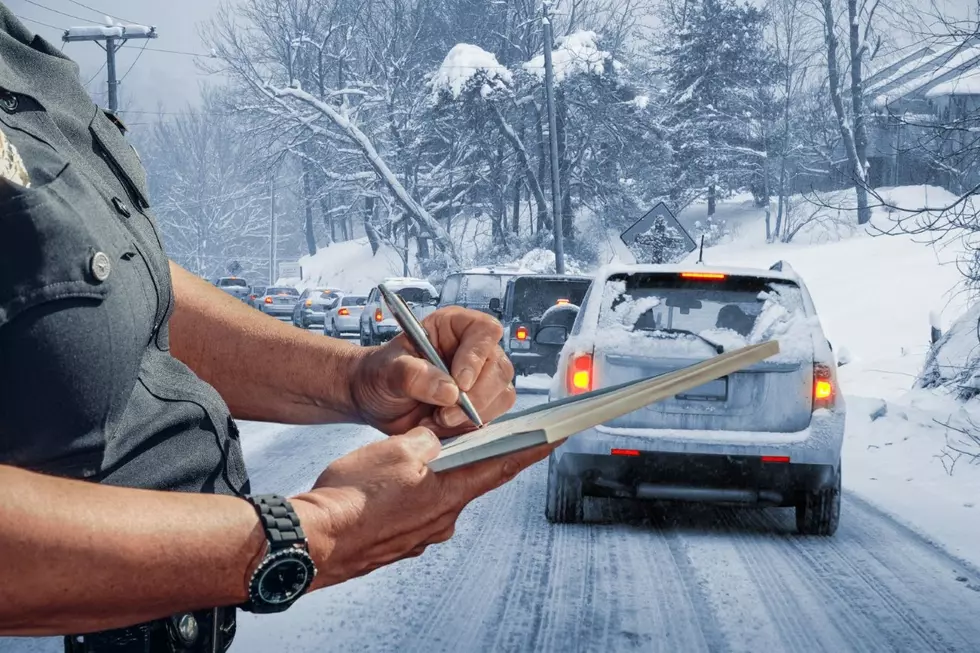 Avoid These Fines and Tickets Driving In New York Snow Conditions
Canva
A Winter Weather Advisory is in effect in our area and we will see ice, rain and snow. I call it precipitation participation because all of the winter elements are getting involved. We'll catch a break this weekend but we could be in for another storm next Wednesday..
Police agencies are enforcing alternate side of the street and winter parking rules in our area that began on December 1st. So pay attention to the regulations so that you don't get a ticket.
Quick Way To Clean The Snow Off Your Vehicle
One of the things that you have to remember is to completely clear the snow and ice off your car roof and windshield. Close enough is not good enough, it only takes a few minutes to clean off your car but only seconds to kill someone.
Here are some quick ways to clean off your car and avoid a ticket and taking a life. In New Hampshire, a driver was charged with vehicular assault, reckless conduct and negligent driving when snow and ice flew off the roof of his box truck.
New York Move Over Law
New York has a "Move Over Law" where the driver must use due care to avoid a collision when an emergency or hazard vehicle has a red or combination of red, white or blue emergency flashing lights.
You're supposed to slow down, check surrounding traffic and move over as soon as you safely can. Emergency and hazard vehicles can include emergency snow plows, so take the time to move over and slow down. so that you don't end up with a fine or worse by doing time.
Ten New York State License Plate Laws
Doing any of these ten things are a violation of the license plate rules in the state of New York and could earn you a license plate ticket and a fine.
IN PHOTOS: Winter Storm Izzy Smacks The The Southern Tier
Winter Storm Izzy arrived in the Southern Tier late on Sunday, January 16, 2021 and dumped varying amounts of snow. These photos were submitted by locals to show what it looks like where they live.
More From WDOS-WDLA-WCHN CNY News