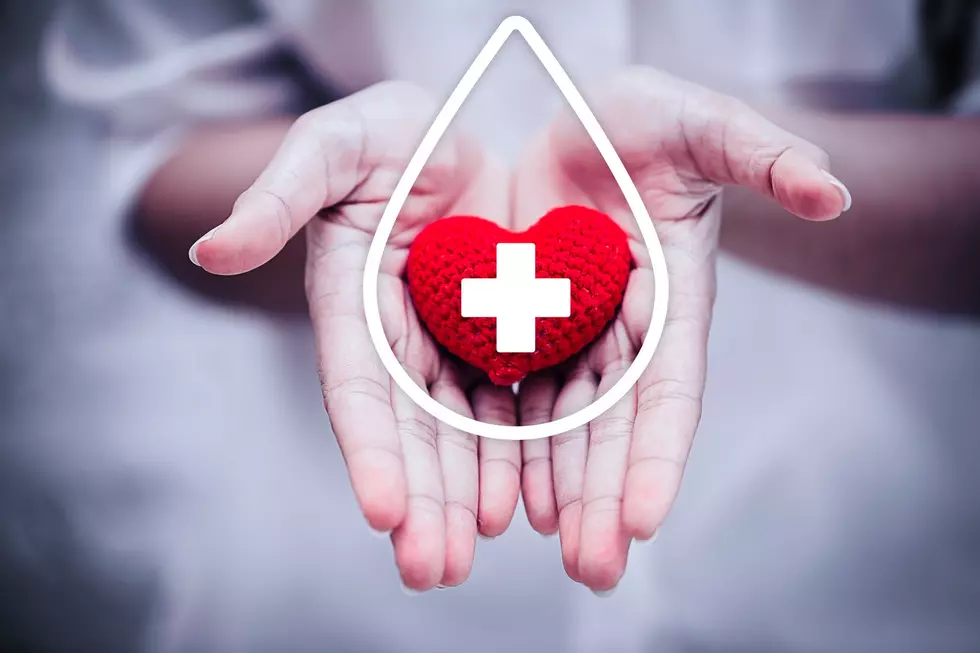 Red Cross Pleading For Blood Donors: Local Opportunities Listed
coffeekai, Getty Images
With the holidays right around the corner, the American Red Cross is hoping people are in a giving spirit because currently, with blood donations down because of the coronavirus pandemic, there is a dire need for blood and plasma donations.
According to the American Red Cross, donations are so low in fact that officials at the organization are worried about there being enough blood to help those in need leading up to the holidays. With the COVID-19 cases on the rise across the country, including New York State, the blood supply is thinning.
Enter your number to get our free mobile app
There are two different ways you can help with the coronavirus crisis and the blood supply crisis: you can simply donate blood (if you qualify) or if you have tested positive for COVID-19 and have already recovered, you can help to win the war on this virus by donating your plasma. Plasma from those who have had COVID-19 contains antibodies that fight this deadly virus and in turn can save the lives of those who are fighting it.
To find out more about donating plasma and/or blood, visit Redcrossblood.org. You can make your appointment to donate at a local blood drive on line by entering your zip code and viewing available events or by calling 1-800-red-cross.
There are several blood drives being held throughout Delaware and Otsego County through the next few weeks. Below are a few events listed:
Friday, November 20
Elm Park Methodist Church
401 Chestnut St.
Oneonta, NY 13820
1:00 PM - 6:00 PM
Monday, November 23
Delhi Alliance Church
16178 NY 28
Delhi, NY 13753
1:00 PM - 6:00 PM
Tuesday, November 24
Laurens Fire Department
34 Main St.
Laurens, NY 13796
12:00 PM - 5:00 PM
Monday, November 30
Sidney Elks Lodge
104 River St
Sidney, NY 13838
9:00 AM - 2:00 PM
Tuesday, December 1
Zion Episcopal Church
162 Main Street
Morris, NY 13808
1:00 PM - 6:00 PM
Thursday, December 3
Southside Wesleyan Church
5300 State Highway 23
Oneonta, NY 13820
1:00 PM - 6:00 PM
Friday, December 4
A.O. Fox Tri-Town Campus
43 Pearl St West
Sidney, NY 13838
2:00 PM - 6:00 PM
Monday, December 7
Delhi Alliance Church
16178 NY 28
Delhi, NY 13753
1:00 PM - 6:00 PM
Thursday, December 10
Worcester Municipal Building
19 Katie Lane
Worcester, NY 12197
1:00 PM - 6:00 PM
KEEP READING: 15 Natural Ways to Improve Your Sleep
More From WDOS-WDLA-WCHN CNY News