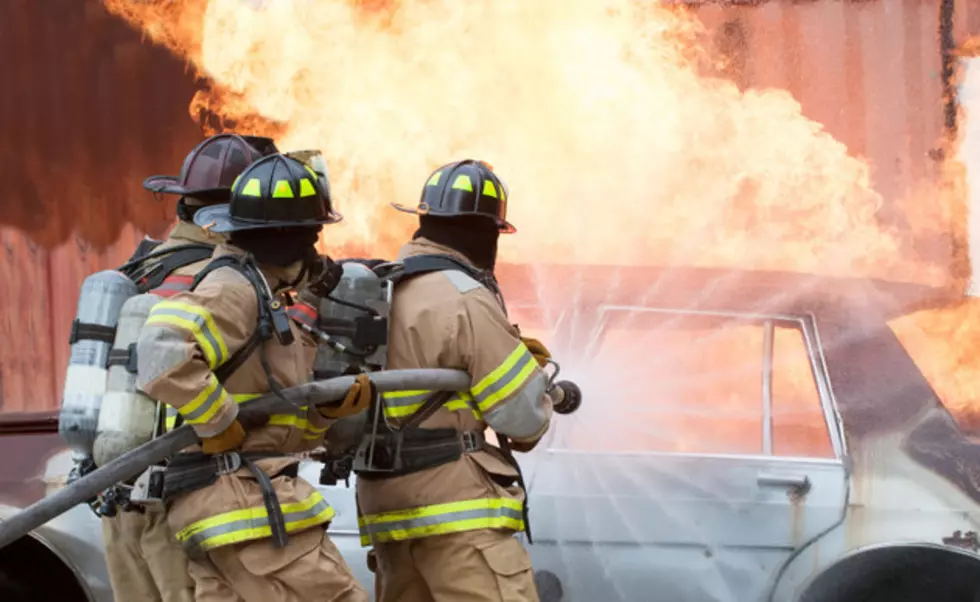 Oneonta Man In Custody For Setting Vehicle On Fire
Credit: RStokesPhoto, Thinkstock
On Wednesday, February 22, 2017 members of the City of Oneonta Police Department Uniform Division were dispatched to the report of a vehicle fire in the area of 41 Burnside Avenue in the City of Oneonta. First responders, including the Oneonta Fire Department arrived at the scene to find a red 2009 Subaru Forester, belonging to a neighborhood resident, fully engulfed in flames. The Oneonta Fire Department extinguished the blaze as officers conducted a neighborhood canvass and located a person of interest who was detained during the early stages of the investigation.
Subsequent follow up investigation by the Detective Division, an Oneonta Fire Department Arson Investigator, as well as uniformed personnel with the Oneonta Police revealed that the blaze had been intentionally set, which resulted in the total loss of the Subaru, estimated at $14,000.
Arrested as a result of this investigation is Jonathan Delgado, 31 years of age, of Oneonta, NY for the felonies of; Arson in the third degree, a Class C Felony and Criminal Mischief in the second degree, a Class D Felony
The arrest of Mr. Delgado was facilitated by cooperation with neighborhood members who provided valuable information to aid in the investigation. Anyone having any information regarding this incident is encouraged to contact the Oneonta Police Detectives at (607) 432-1111, option 4.
This case will remain open as the investigation is ongoing.
Both Mr. Delgado was arraigned in front of Oneonta City Court Judge Hon. Lucy P. Bernier and remanded to the custody of the Otsego County Sheriff without bail.
More From WDOS-WDLA-WCHN CNY News