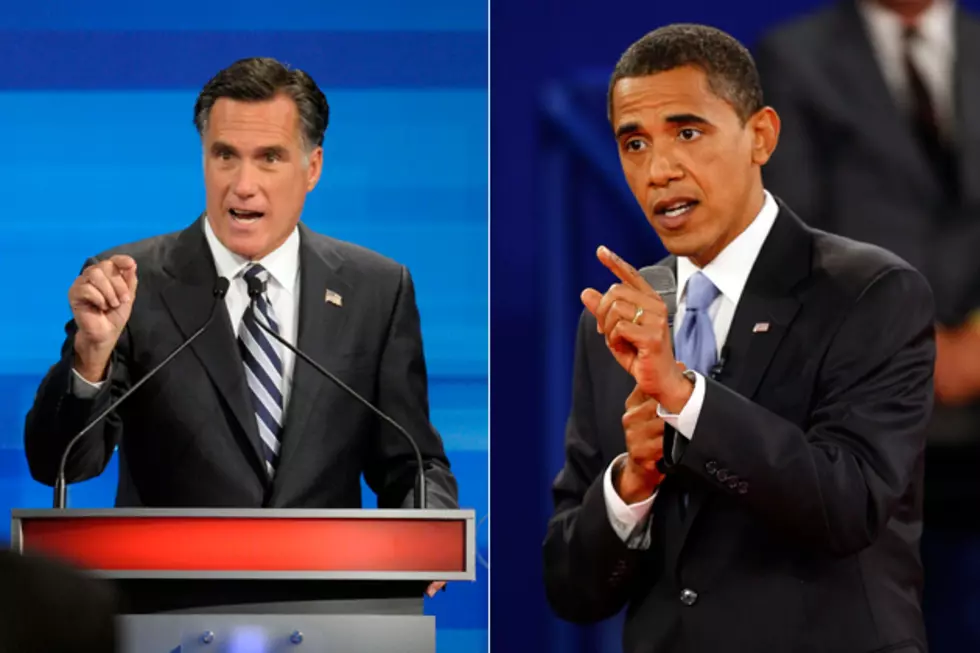 Obama, Romney Spar in Final Debate Tonight
Anthony Jacobs, Getty Images
Tonight marks the final Presidential Debate between President Barack Obama and Republican challenger Mitt Romney.
The debate starts at 9 p.m. on all the broadcast networks and cable news networks. It will focus on foreign policy. Obama, of late, has been criticized for his handling of Libya, among other events.
Most polls show the race deadlocked after two debates. General consensus had Romney winning the first debate, while Obama rebounded in the second.
CNN has previewed the debate in its "5 Things to watch" column. The items include: Romney's knowledge of Libya, Obama's apparent disregard for his liberal supporters on topics of war, and being able to tie the questions to the economy.
CNYnews.com will have a recap and highlights shortly after the debate airs.
More From WDOS-WDLA-WCHN CNY News