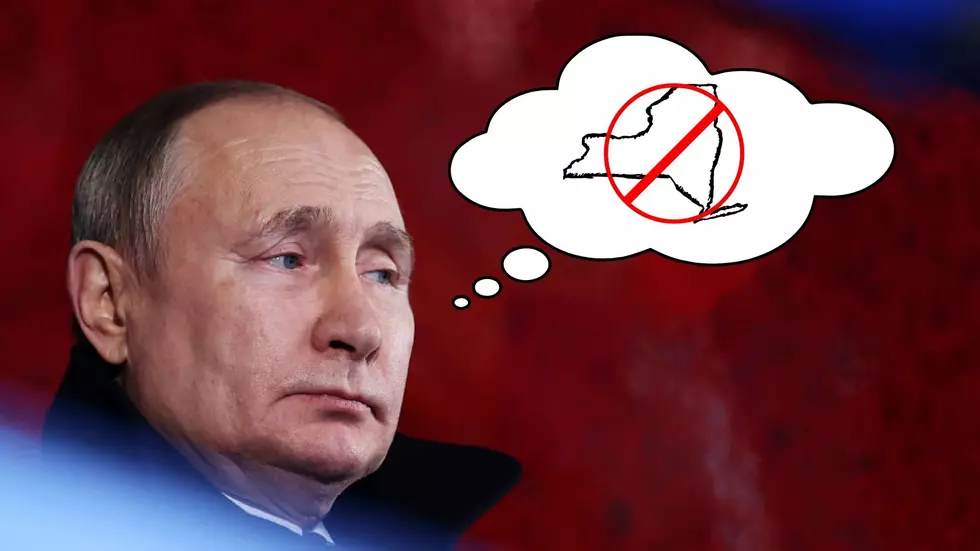 Banned For Life! Russia Just Blocked These New Yorkers Forever
Getty Images/Canva
This week, Russia began a weird new front in their unjust Ukrainian offensive: forever banning 963 Americans from the country.
Saying these persons promote anti-Russian sentiment, there are some names you would expect on the list like President Joe Biden, his family, and Vice President Kamala Harris. In a true bipartisan effort, The Kremlin also put the border-crossing kibosh on GOP Rep. Marjorie Taylor Greene and Senators Mitt Romney and Ted Cruz.
But, as with any list of 963 names, eventually it's going to get weird. Also banned? Morgan Freeman. To prove that this is not a lifetime ban, it is indeed permanent, Russia banned Senators Orrin Hatch, John McCain, and Harry Reid - all dead.
Of course, New York got its fair share of inclusion within the endlessly scrolling ranks. The Empire State has numerous politicians, journalists, and celebrities forbidden from touching Russian soil. While the full list is here, we've cherrypicked some of the most notable NY-tough, Russia-banned names you'll know.
These New Yorkers Have Been Permanently Banned From Russia
As of May 2022, these celebrities and politicians with New York ties can no longer pass Russia's borders for promoting "Russophobia" per the Kremlin.
More From WDOS-WDLA-WCHN CNY News