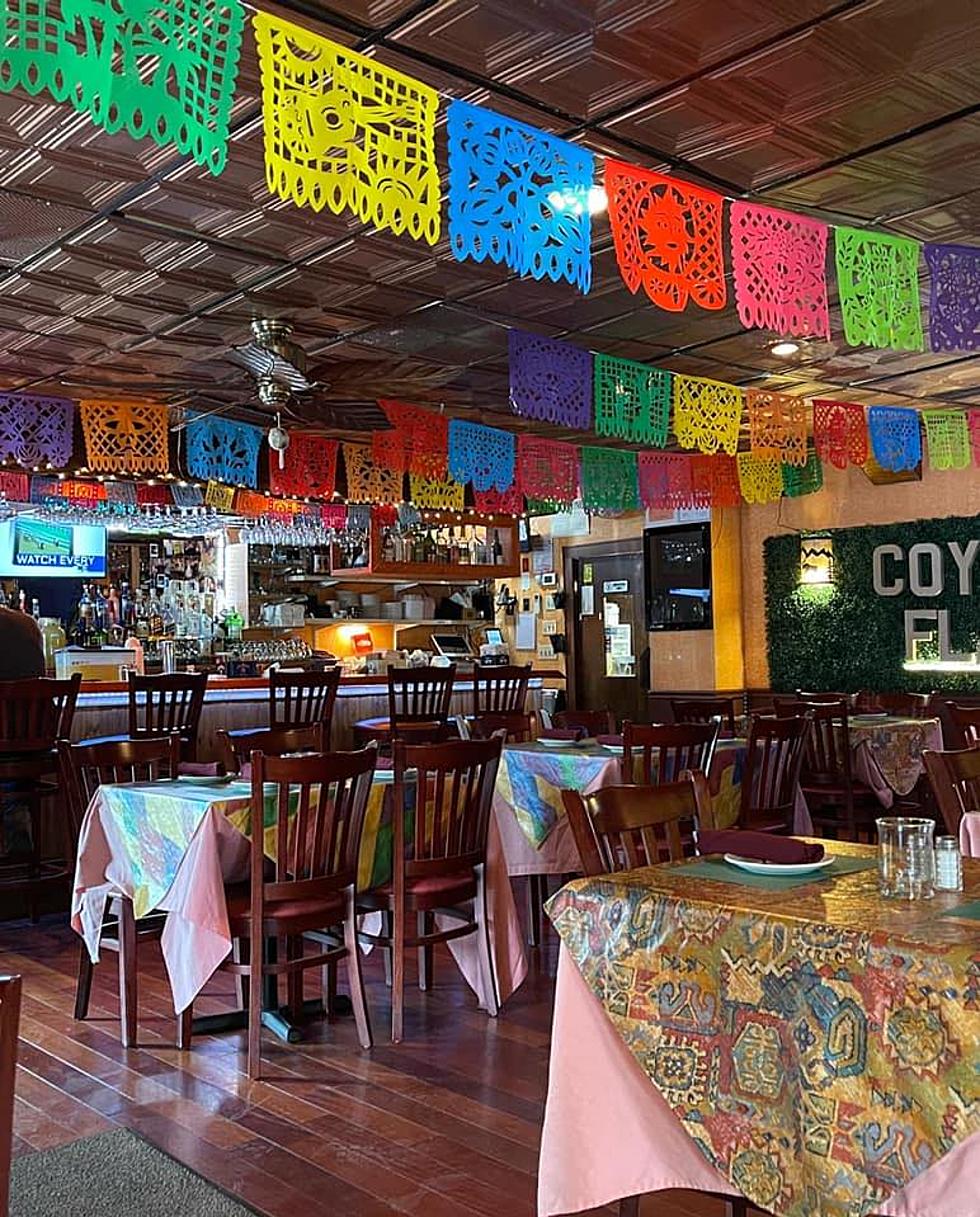 Top Hudson Valley Mexican Restaurants Are Ready For Cinco de Mayo!
Coyote Flaco via Facebook
Cinco de May (the 5th of May) is a Mexican holiday which is celebrated with great gusto here in the United States also.  In Mexico, it is a commemoration of the surprise Mexican military defeat of the French army at the Battle of Puebla in 1862.
Americans have joined with their friends in the Mexican-American community from coast to coast to celebrate with them on this day.  Most of the celebrations are "food and drink centric," and our Upstate New York region joins in with great fun parties, get-togethers, and festivities for this day.
In the bars and restaurants across Upstate, you will find many food specials, Mexican music events, and the bars of the region will be serving out uncountable glasses of Margaritas and cervezas.
This gallery takes a look at some of the top Mexican restaurants found in the Hudson Valley.  Some are big, some are not-so-big.  Some are located right on the waterfront of the river, and some are located just a couple of miles from the Hudson.  All are great.
I was pleasantly surprised to see how many of these Hudson River restaurants were owned by people who are the first in their Mexican families to come here.  They bring with them the tastes, aromas, and old world food customs of their native Mexico, and we are glad for it!
Each of these dozen delicious restaurants are directly linked to their websites so you can check out their menus online, although we have tried to highlight some of our own favorite meals for you.  And please remember, there are many other Mexican restaurants in the Hudson Valley and the state.  If your favorite did not make this list please go to our Facebook page and give it a shout out.
So go, and celebrate Cinco de Mayo all week long like there is no manana!
Make It a Cinco de Mayo Weekend At These Great Hudson Valley Mexican Restaurants
Folks in Upstate New York can celebrate the Mexican holiday of Cinco de Mayo all weekend long, and in fact all year long! Our region plays host to many great Mexican restaurants. This gallery takes a look at 12 top Mexican Restaurants up and down the Hudson River.
Celebrate Cinco de Mayo With a Margarita at These 15 Upstate New York Mexican Cantinas
Did you know that the Mexican holiday of Cinco de Mayo is actually celebrated more in the United States than it is in Mexico? Here are 15 great Upstate New York Mexican restaurants and cantinas that have made a name for themselves for making an epic margarita.
Road Trip! Otsego County Means Baseball, Breweries, and A Whole Lot of History!
Otsego County is known throughout America as the home of the National Baseball Hall of Fame and Museum in Cooperstown. But this beautiful county in Central New York has much more to offer other than just baseball. Art, museums, breweries, fine dining, unusual and historic sites, classic small-town American villages and towns, parks and rivers, and so much more.
More From WDOS-WDLA-WCHN CNY News