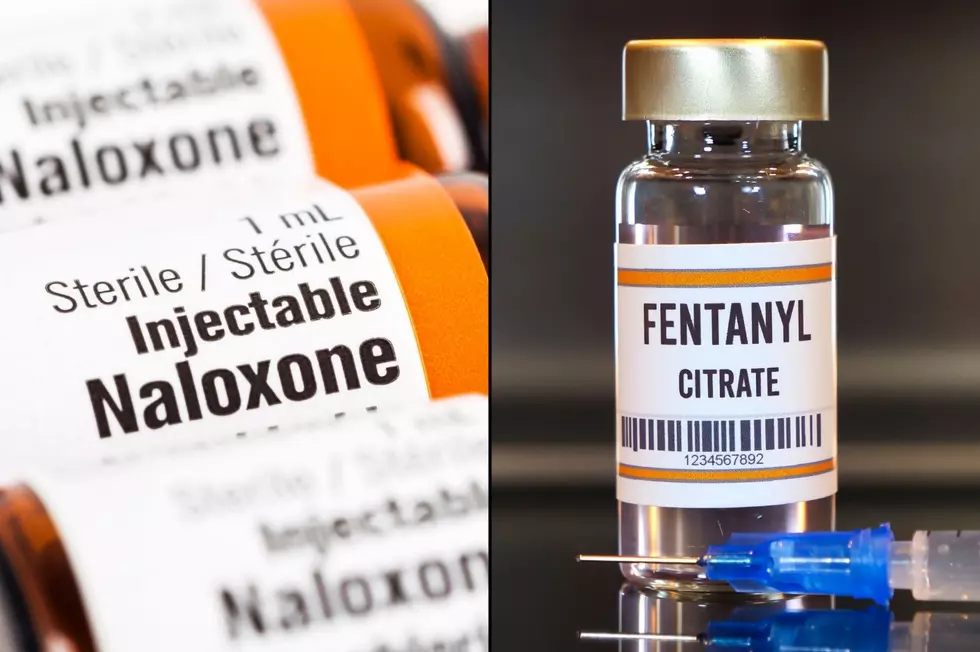 Nearly Half of New York Overdoses Now Involve Fentanyl
Canva.com
A New York State Department of Health warning has advised New Yorkers that nearly half of all overdose deaths in the state involve fentanyl.
The drastic rise in opioid deaths has led New York to announce a statewide pharmacy standing order for naloxone beginning on August 15. Naloxone can be easily used to counteract the effects of an opioid overdose and state health officials are recommending that New Yorkers learn to recognize the signs of an opioid overdose and how to administer Naloxone.
In the Department of Health's press release, State Health Commissioner Mary Bassett stated "Cases of overdose are on the rise in Central New York, but we can make each overdose less likely to be fatal. Fentanyl has made all street drugs more dangerous and non-opioid drugs like methamphetamines can be fatal, too. I carry naloxone, just in case. And I urge everyone never to hesitate to call 911."
Some of the signs of an opioid overdose include slow or shallow breathing, uneven or no breathing, blue or purplish-black lips or fingernails, unresponsiveness, and unconsciousness.
In a previous article on WNBF, it was noted that Broome County had an especially high rate of opioid-related deaths in 2020 of 35.8 per 100,000 residents, higher than the statewide average of 15.1 opioid deaths per 100,000 and the national average of 21.6 opioid deaths per 100,000 residents. Also in that article was a statistic from an article written by Nadia Kounang of CNN that 93.5% of opioid overdose patients survive when given Naloxone. And organizations like Truth Pharm in Binghamton regularly provide Narcan training and Narcan kits.
According to the Department of Health's press release, Fentanyl is 50-100 times stronger than heroin and is a major factor in the increase in opioid deaths over recent years.
New York Counties With The Highest Property Taxes
The homeowners in which New York counties pay the most in property taxes? See the answer to that as well as how our Southern Tier counties stack up (info pulled from
Tax-Rates.org
).
Highest Temperatures on Record
More From WDOS-WDLA-WCHN CNY News