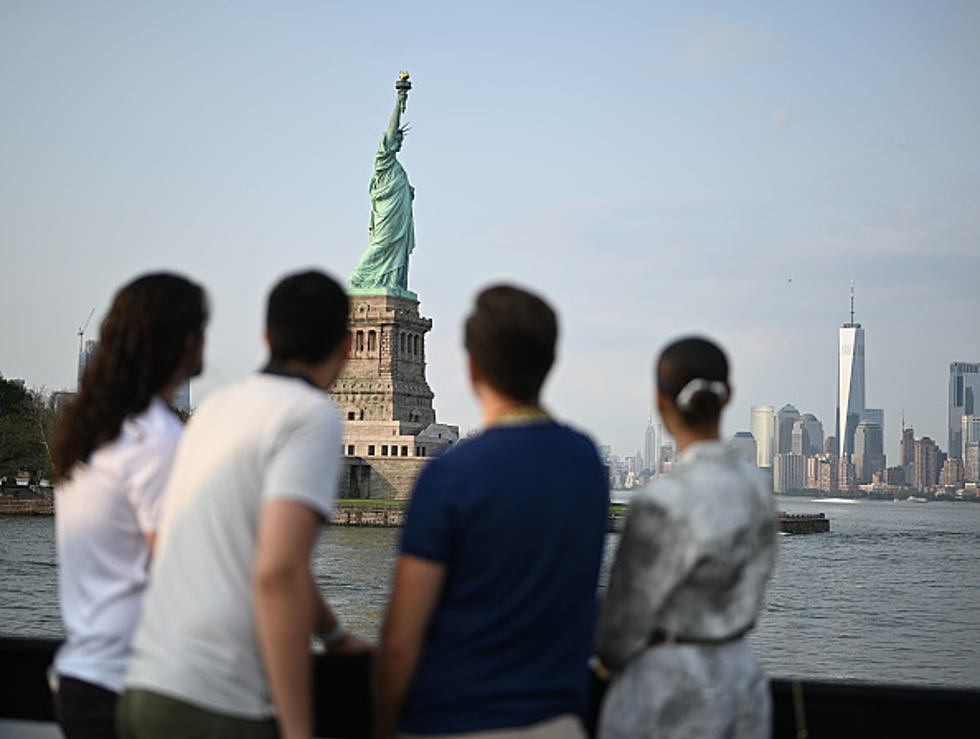 See How New York State Ranks In 2023 & Why People Are Leaving
Getty Images for Diane Von Furs
U.S News released their annual state rankings this week. Which of the 50-states is the best to live in and why? Some people are pretty biased. As a lifelong New Yorker, it is difficult to agree with priorities of someone in, say, Utah.
USnews.com broke down eight categories to judge the states. Each one was assigned a weighted percentage based on three years of data from surveys involving nearly 70,000 people. Each survey asked the respondents to prioritize a group of the sub-categories in their respective states. So, how did New York do? Here's a look at New York's ranking in each category out of the 50 states.
Opportunity - Rank 49th
Well, if New York is the gateway to opportunity, people may want to turn back. This category looked at economic opportunity, affordability and equality. This could be reason #1 why people are fleeing the Empire State at an alarming rate. New Hampshire ranked 1st in this category.
Economy - Rank 45th
Governor Kathy Hochul's latest budget won't make this ranking get better anytime soon. This category was based on business environment, labor market and economic growth. New York could continue to drop in this category in the near future. Utah took the #1 ranking. However, looking at the criteria in all honesty, compared to New York, does Utah even have an economy?
Fiscal Stability - Rank 29th
New York begins to climb the rankings ladder with fiscal stability. Given the fact that New York City is the heart of the world's economy, it is surprising that New York is in the lower half of scoring in states' short-term and long-term stability. However, again it says a ton about how the New York State government utilizes its resources. Utah took the top spot in this category, as well.
Infrastructure - Rank 28th
When it comes to roads and bridges, New York still falls below the nation's average, despite constant road and bridge work going on across the Empire State. This category included high speed internet accessibility. New York State's infrastructure strategy for decades has been to throw money at the problems without an overall plan. Disappointing for taxpayers. Minnesota was ranked first in infrastructure.
Crime & Correction - Rank 11th
The Empire State takes a large leap when it comes to the police force and correction officers. With New York's vast size and population, New York's law enforcement does an incredible job with the overall crime and incarceration. New Hampshire came in at #1. No one lives in New Hampshire. That helps.
Education - Rank #9
New York spends the most money per student of any state in the country on education. That spending earned them a spot in the top 10. Can you imagine if the state used that amount of money with a real plan to help the children of New York? Moving unqualified students through each grade, just to graduate them from high school, is not a sound strategy for the future. Florida takes the top spot in education
Health Care - Rank #9
Access and quality of health care put the Empire State in the top 10 in this category. New York has world renowned medical schools and hospitals. Those factor in tremendously to providing accessible, quality health care. Hawaii ranked #1. One would imagine that the lack of stress is a big factor out there.
Natural Environment - Rank #2
New York earned its highest ranking from its natural surroundings. From Niagara Falls to the Adirondack Mountains to the white beaches of Long Island, no state offers a better variety of natural activities. OK, Hawaii took the top spot and few would argue. But, New York still offers a greater variety of natural beauty.
Overall for New York - Rank #20
New York is becoming tougher to live in for those looking to make ends meet. Young college graduates leave New York in alarming numbers, as do retirees. Taxes have to come down or people will continue to leave. Utah took the top spot.
Spotted With Free Beer and Hot Wings - 2023
2023-2024 Capital Region Concert Calendar
This Concert Calendar is updated regularly so keep checking back for the latest!
Legos Meets Stewarts Shops
Get the inside scoop on this awesome lego Stewarts Shop, made by Amsterdam local Jeffrey Kozlowski.
More From WDOS-WDLA-WCHN CNY News