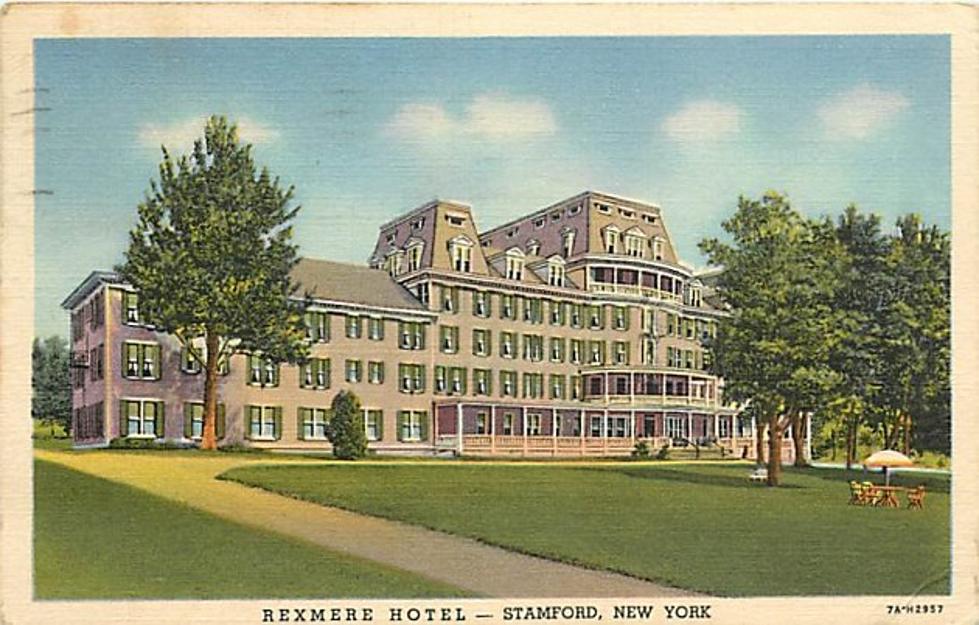 Look What $600,000 Will Buy You Today in Stamford, NY!
ebay
The historic Rexmere Hotel in Stamford is for sale.  Got $600,000 in your pocket?
The seven story structure opened in July, 1888 as the "Queen of the Catskills" most magnificent hotel.  70,000 square fee of fabulous. Later more than 30 chefs would cook up local delicacies for the rich and famous of the day.  Movie's "Tarzan," Johnny Weissmuller  once was the lifeguard at the hotel's pool.  The hotel sits on almost 8 acres over looking its own lake.
In recent years the Rexmere has been used as a office complex for educational and regional organizations.
The building looks like it is in great shape.  To see more of the details visit the website at
And if you do decide to drop $600K on this piece of history in Stamford, and you find you need a lifeguard, give me a call!  You remember the call, don't you........
More From WDOS-WDLA-WCHN CNY News