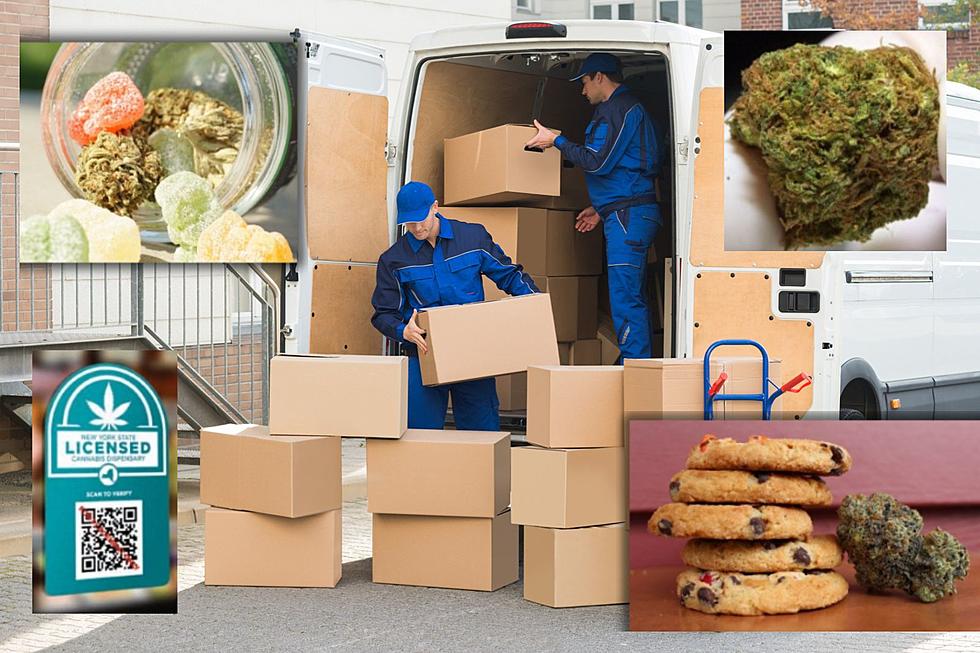 How to Get Cannabis Legally Delivered to You in Upstate NY
thinkstock, canva, unsplash
So when it Cannabis going to be available on a retail level across New York State? While we are all waiting around to have retail locations be available across our area, did you know that you can legally get cannabis and cannabis related items, pre-rolls and edibles, delivered to your home or business?
Did I mention that you can do this now, without having to go to New Jersey or Massachusetts? How is it possible to have this happen?
How can you legally get cannabis delivered to your home or office in New York State?
Interestingly enough you can get cannabis and related products actually delivered to you in New York State and it is 100% legal. You just have to have it delivered and meet the order minimum. 
Where are the places that will deliver Cannabis products to you in New York State?
The places that will deliver, only deliver to your area one or two days a week, and you will need to meet an order minimum to get the delivery. Here are the places that will deliver:
When will your legal cannabis ordered be delivered?
The delivery times depend on where you are and how much you have ordered. Most places will only deliver to your region one or two times per week. These items cannot be legally mailed so there is a person that will be delivering your items to you. Before your order, see if the company that you are ordering from has an order minimum, $200, $250, etc.
Heads up, NYS is constantly adding retail licenses, so the amount of places that deliver is only going to increase.
Top 5 States for Legal Cannabis Jobs
The 10 Most Common Cannabis Questions New Yorkers Have
These are the most common questions and answers regarding cannabis in New York State as of 4/19/2022.
17 Hilarious Names For A Weed Dispensary In Idaho
Idaho did not secretly make cannabis legal while you were sleeping. That's not going to happen anytime soon. Sorry. But if or when it does happen, I have already prepared the perfect list of names for Idaho-themed dispensaries.
More From WDOS-WDLA-WCHN CNY News