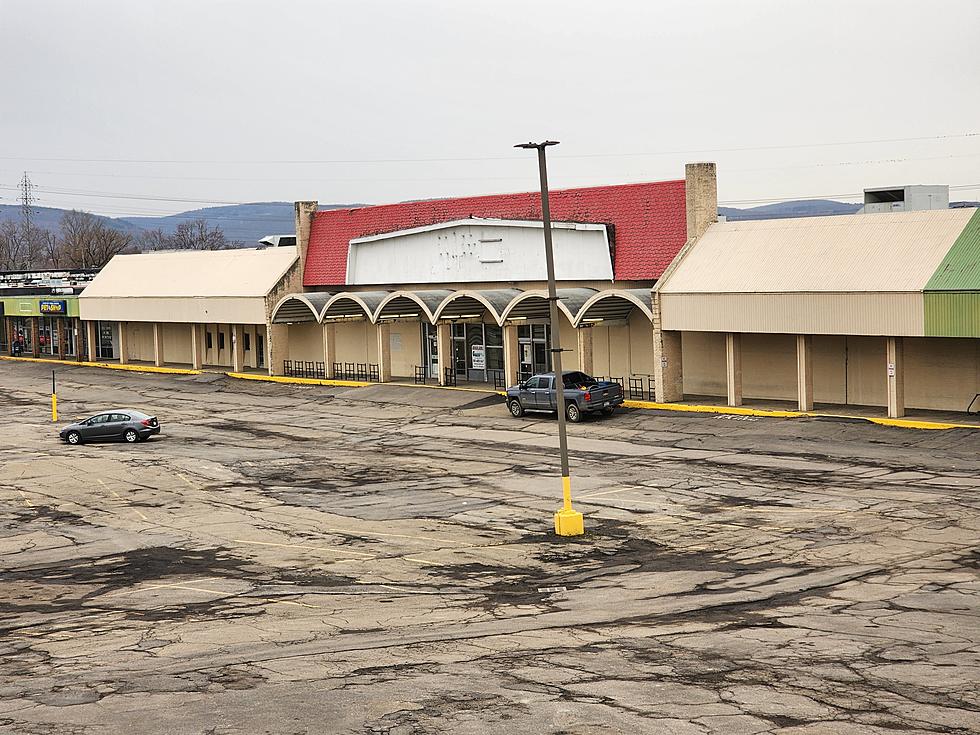 Owner, Shop Operators Concerned About Future of Binghamton Plaza
Photo: Bob Joseph/WNBF News
People who own businesses in the Binghamton Plaza are worried about the fate of the North Side shopping center that opened nearly six decades ago.
Several tenants still occupy the West State Street plaza. The last big store at the site - Kmart - closed its doors in December 2016.
The vast empty space where Kmart operated now is being used for storage. Up until a couple of weeks ago, the place was filled with tons of hemp that had been abandoned by a business that had planned to process the stuff.
Mayor Jared Kraham has said he wants to use eminent domain to seize the property for back taxes.
Property manager John Tokos said the plaza owners now have paid the back taxes. He said the buildings at the plaza are structurally sound, although some renovations are needed.
Galesi Realty of New Jersey, the property owners, have come up with redevelopment plans that include the possibility of a veterans center at the site. That project would have involved a partial demolition of an existing portion of the main plaza complex.
Tokos said representatives of the owners and plaza tenants are planning to attend a meeting at Binghamton City Hall next Tuesday to discuss the future of the property.
Small business operators in the plaza are concerned about the mayor's threat to have the place torn down.
Tokos on Thursday showed a reporter several occupied and vacant spaces throughout the plaza, noting they are in good condition. He noted the two-story "Executive Office Building" on the north end of the property needs a new roof but is otherwise in good shape.
Tokos said many parents use a childcare center located at the plaza. He said many vendors sell items at weekend flea markets which operate at the complex.
Enter your number to get our free mobile app
Contact WNBF News reporter Bob Joseph: bob@wnbf.com or (607) 545-2250. For breaking news and updates on developing stories, follow @BinghamtonNow on Twitter.
Here are 50 of your favorite retail chains that no longer exist.
LOOK: Famous Historic Homes in Every State
CHECK IT OUT: Here Are the 77 Most '70s Things About 1977
More From WDOS-WDLA-WCHN CNY News