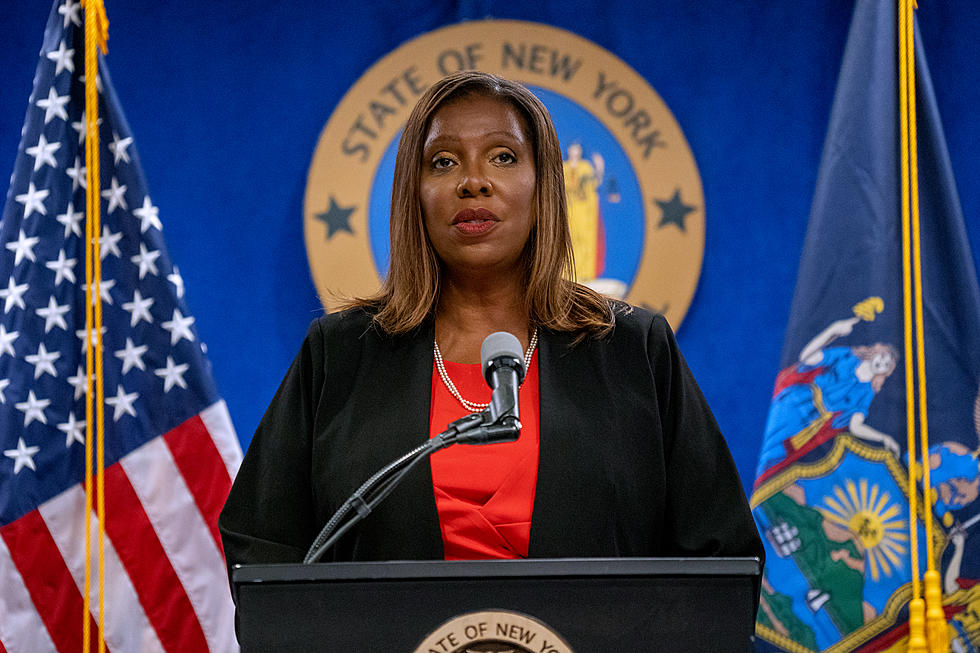 New York Attorney General Targets Price Gouging With New Rules
David Dee Delgado/Getty Images
New York State Attorney General Letitia James last week announced new proposed rules to protect consumers and small businesses from corporate price gouging.
According to a press release from New York State Attorney General Letitia James' office last week, the Attorney General James is proposing new rules to protect consumers and small businesses from price gouging by larger corporate entities looking to maximize profits on goods that are in high demand.
Attorney General James stated "Soaring costs of essentials have pushed hardworking New Yorkers to the brink and forced hard decisions around kitchen tables. The rules proposed by my office will bolster our efforts to crack down on price gouging and ensure that large corporations do not take advantage of New Yorkers during difficult times. When times get tough, New Yorkers can trust that my office will always have their backs."
One of the proposed rules would clarifying that price increases of over 10 percent during an abnormal market disruption, like the disruption created by the Covid-19 pandemic, could constitute price gouging. As many remember, essential items like hand sanitizer and masks were not readily available during the early days of the pandemic. And there were many instances of those items being a lot more expensive than usual given the higher demand for them.
Other rules include prohibiting corporations with a market share of 30% or more from increasing profit margins during abnormal market disruptions, creating  guardrails for companies that rely on dynamic pricing, including protections for products or services introduced after a market disruption, and providing clarification for what companies can claim as costs when setting prices.
25 Worst Paying Jobs in New York State
Here's the 25 worst paying jobs in New York State. Is your job on the list?
25 Businesses That Could Fill that Space in Downtown Binghamton
Since I moved here, Court Street in downtown Binghamton has had a huge chunk of unused real estate. Here's 25 businesses that could fill the space.