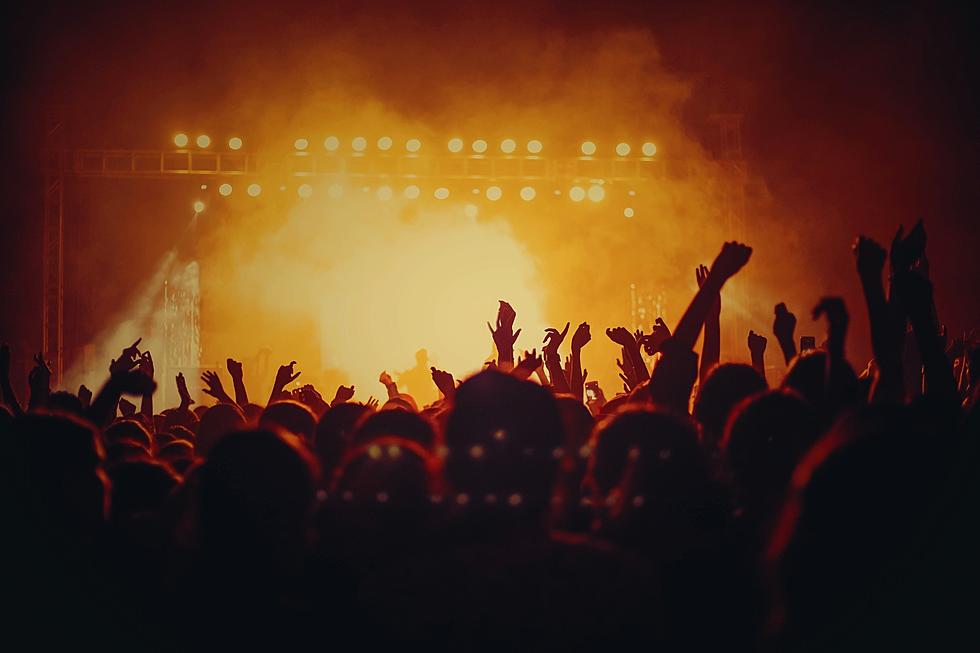 Will You Need Proof Of Vaccine To See Your Favorite Band This Summer? Here's What To Know
Canva
Not too long ago, every live event and concert we were looking forward to disappeared before our eyes. 
Thankfully, they slowly and surely started coming back when post-pandemic restrictions started lifting - but not without fans digging a card out of their wallet or opening up a clunky app to prove that they had received the COVID vaccine.
Finally, last summer, things started returning to normal(ish). Occasionally, proof of vaccination was still required to attend an event (2022's John Mulaney stand up show at KeyBank Center, for example). But for the most part, events were open and available to anyone who wanted to go.
Is there still a vaccine policy in effect for Darien Lake, KeyBank Center, and other concert venues in the Buffalo area?
There are dozens of concerts coming to Western New York this year that thousands of fans are dying to see. What's on deck for concert-goers in 2023? Will we have to find our vaccine cards (or get a new one) in order to see our favorite act?
Here are the most recent vaccine requirements for concerts in 2023 at Western New York's largest venues.
Darien Lake Performing Arts Center
In June of 2021, Live Nation removed a notice on Darien Lake's ticket page that proof of vaccination would be required to enter the venue, and the notice has yet to return. 
Key Bank Center 
The KeyBank Center website states, "In accordance with New York State and Erie County guidelines, KeyBank Center will no longer require proof of vaccination into all events, concerts and live sporting events, including home games for the Buffalo Sabres and Buffalo Bandits."
However, the venue cautions that individual concerts and live events may choose to implement their own policies and require proof of vaccination, so be sure to check the event page before you purchase tickets. 
Highmark Stadium
In March of 2022, Highmark Stadium released a statement announcing that proof of vaccination is no longer required at Bills games, concerts, and other live events. Just like KeyBank Center, individual events may have different requirements so it's important to check before you go. 
Artpark
According to Artpark's website,"proof of COVID-19 vaccination or negative test is no longer required to attend events at Artpark effective March 9, 2022. Masks are also not required…Any event-specific protocols as a result of any changes or due to artist or promoter requests will be posted on our website in the event listing and communicated to patrons."
CMAC
CMAC will be open to all patrons this summer, and "proof of vaccination and/or a negative Covid-19 test will no longer be required for admission. "
Shea's Performing Arts Center
As of November 2022, masking and proof of vaccination are not required to attend an event at any of their venues.  
Even though it doesn't look like many (if any) venues are going to make you whip out a vaccine card to see a concert this summer, it's still important to keep in mind that Covid is still out there, and plenty of people are still getting sick from it. 
Wear a mask inside the venue if it makes you more comfortable, and if you were exposed to Covid 19, are showing symptoms, or have tested positive recently before the show, the responsible thing to do is to sit it out and stay home. Even though it may be disappointing to miss a concert you've been looking forward to, we still need to look out for the health and well-being of others.
15 Concert Mistakes You Should Avoid At Darien Lake
Sometimes, we can all become one of these people, but it's important to remember that it can annoy others. Try to avoid turning into one of these 15 types of concert go-ers.
11 Places Single People Can Meet in Western New York
We've rounded up a list of ideas on places single Buffalonians can check out to potentially meet their next Buffalove - in REAL life, not through a dating app profile.