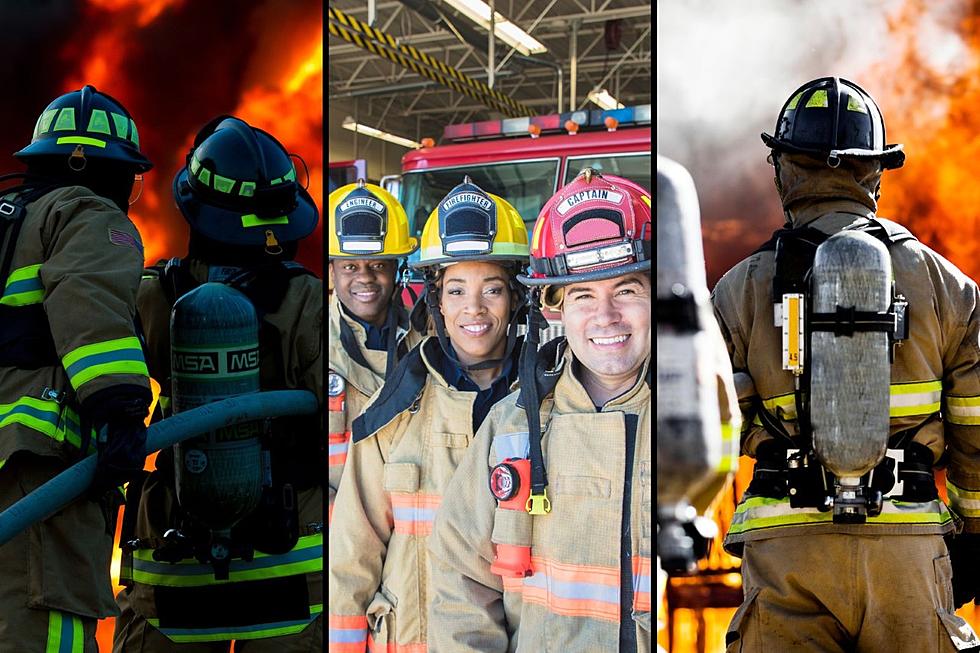 New York Governor Hochul Proposes Plans To Pay Volunteer Firefighters
Canva
There are some things that we don't think about until we need them. For example, do you really think about the volunteer fire department in your area? Do you know where it's located and what the names of the people are that unselfishly give up their time?
You can drive by almost any volunteer fire department in our area and see how many calls that they've responded to in the last year. You can see it posted on their sign out by the roadway.
We take them for granted (myself included) and we really shouldn't. We figure that if we have a fire, we'll call them and they'll respond...but what if they don't because they don't have enough volunteers?
I know that one of the things that my dad and brother-in-law are most proud of is being a volunteer firefighter. I have to admit that it never caught on for me and I really don't know why.
They number of volunteers has been declining for years and they've been doing what they can to recruit more. In April, many of the New York fire departments will open their doors for RecruitNY. But with over 30 volunteer fire departments in Broome, Chenango and Tioga counties, it's hard to get enough volunteer men and women to get the job done.
NY Governor Hochul Proposals To Address The Shortage Of Volunteer Firefighters
The departments do all they can and think outside of the box to try and now they may get some help from Governor Kathy Hochul. She has given two proposals to help address the shortage.
The one proposal is to give some compensation to the volunteers and create a state fund to pay the volunteer firefighters a stipend after they complete mandated training. Another proposal that has passed by lawmakers is to offer them a property tax break, but it leaves it up to local municipalities to decide.
There are a lot of things that divide us in the Empire State but this looks like one of the things that we ALL can agree on. We need volunteer firefighters and they give so much of themselves, so we really should be giving something back to them.
RecruitNY Volunteer Fire Departments Open House
This is a great start but more can be done including stopping by your local volunteer fire department on April 22nd and 23rd during "RecruitNY Answer The Call Open House." I'm sure you've heard the slogan (Is there a fire in you?)so now is a good time to answer the call.
They need more then just volunteer firefighters, they need help with paperwork and fire station duties too. If nothing else, take the time to stop by, learn their names and thank them for what they do to keep you safe. It can be a thankless job and that's a great time to change that and let them know.
Check out the pictures of this piece of fire fighting history
1932 Pirsch Pumper Fire Truck
LOOK: What 25 Historic Battlefields Look Like Today
The following is an examination of what became of the sites where America waged its most important and often most brutal campaigns of war. Using a variety of sources,
Stacker
selected 25 historically significant battlefields in American history. For each one, Stacker investigated what happened there when the battles raged as well as what became of those hallowed grounds when the fighting stopped.
These are the battlefields that defined the United States military's journey from upstart Colonial rebels to an invincible global war machine.
;
More From WDOS-WDLA-WCHN CNY News