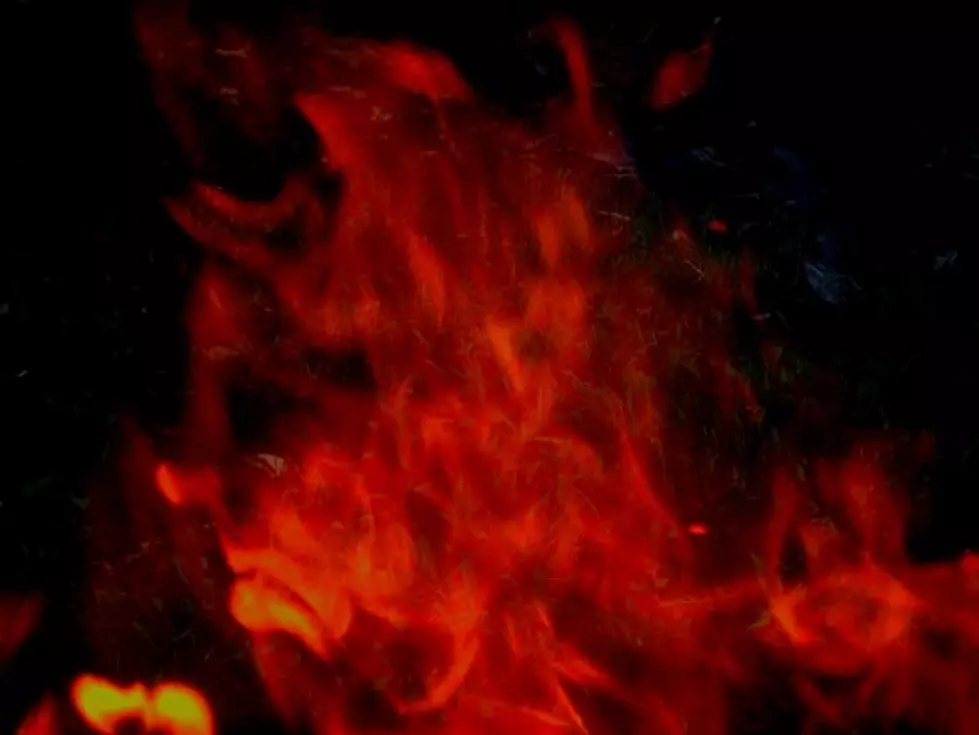 Fire Destroys Chenango County Barn/ Kills One Calf
Kathy Whyte/ WNBF News
Fire investigators in Chenango County are not ready to list a cause of a massive barn fire that drew crews from a dozen departments to the scene at midday July 13.
Chenango County Emergency Services officials say the barn at 2335 New York State Highway 23 between Grover Brown Road and Benedict Hill Road in North Pharsalia, in the Pharsalia Fire District, was reported on fire at 12:44 p.m. and crews spent hours extinguishing the flames fed by newly harvested hay.
One calf was lost in the fire but other animals were safely removed from the structure.
There were no injuries. The structure was destroyed in the fire.
Authorities say some firefighters were called back to the barn to put down a rekindling of the fire at around 11:30 p.m. July 13 and were there for about 45 minutes. An official this morning said he wouldn't be surprised if crews were called back several more times before the fire is completely out.
Heavy equipment was already brought in during the afternoon to shift the debris around but the dry grass material remained susceptible to re-ignition. In addition to the newly stored hay being fairly dry but still a possible candidate for spontaneous combustion when stored in a structure, depending on ventilation, authorities today said they were concerned about the high temperatures that were being predicted in the forecast that could contribute to the probability of a rekindling of the material.
Fire departments initially responding to the scene were Pharsalia, Plymouth, Norwich, North Norwich, South Otselic, Smyrna, Mc Donough, Cinncinatus, Georgetown, Willet, Deryder and New Woodstock.
Chenango County Sheriff's and Emergency Services officials were also on the scene
Beware of These 50 Jobs That Might Vanish in the Next 50 Years
35 Famous People With Ties to the Binghamton Area
More From WDOS-WDLA-WCHN CNY News