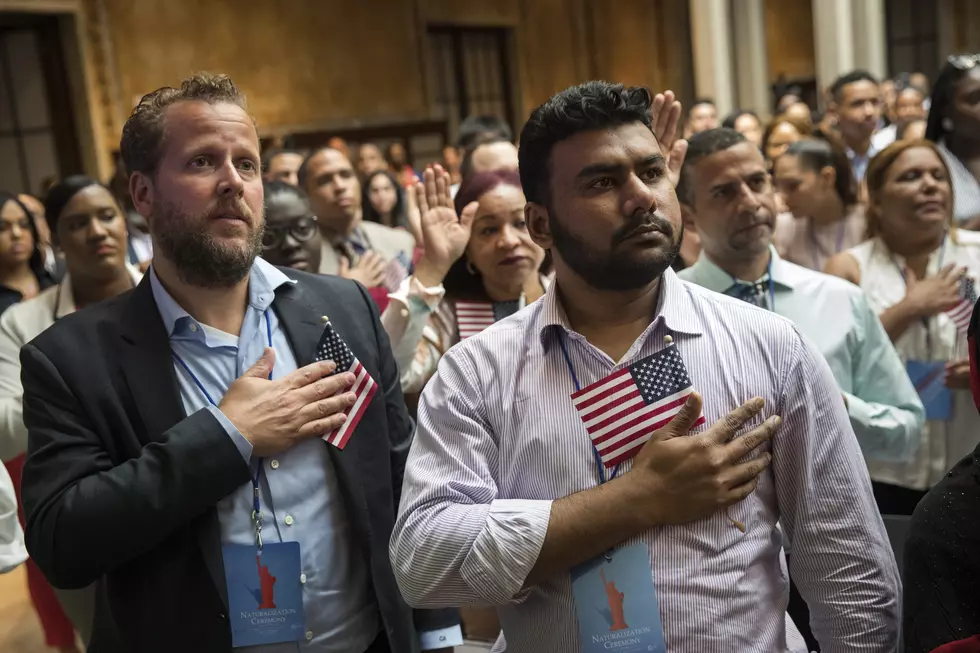 Could You Pass The Test For US Citizenship? Take The Test Here
Getty Images
How much do you know about the USA? I just took the Civics Practice Test; see how I did and take the test yourself.
This weekend we celebrate the birth of America and many of us forget the basic information about our counties past and present-day facts.
Most of us know the capital of the United States, but how about the branches of government and our basic constitutional rights.
Enter your number to get our free mobile app
According to the website some the requirements for eligibility include being at least 18 years of age, Be able to speak, read, write and understand the English language, be a person of good moral character, and have knowledge of US government and history.
I took the 20-question practice test and I did not ace the exam, in fact a few of the questions were a guess.
Check out are my test results below, and take the test HERE and see how you do.
The Pros and Cons of Wearing A Face Mask
More From WDOS-WDLA-WCHN CNY News