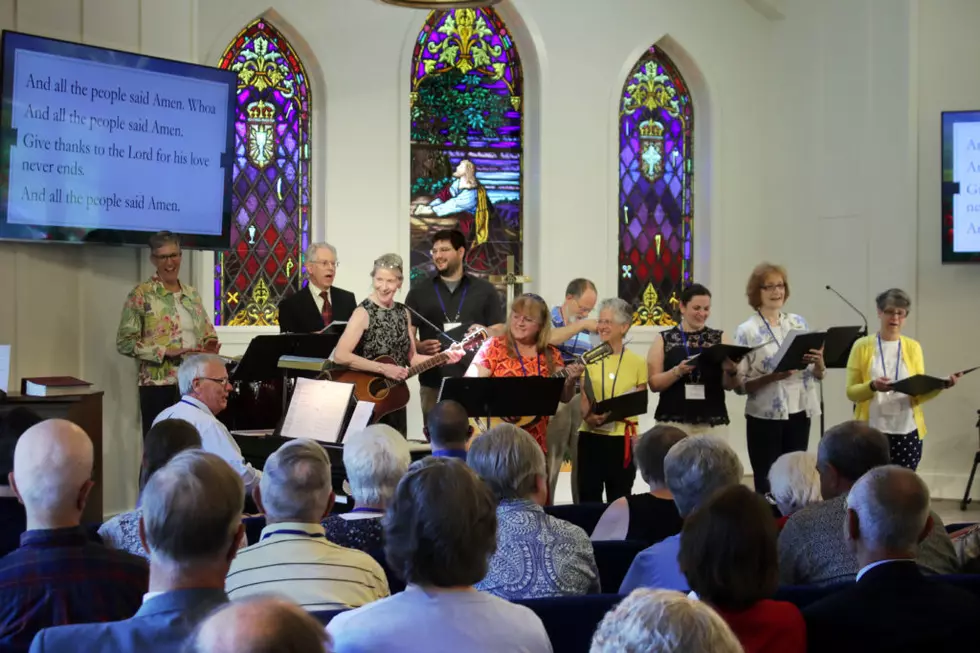 Congregation Celebrates First Service At New Church In Milford
Credit: AllOTSEGO
The church was filled as worshippers at the Milford Methodist Church celebrated the opening of their brand new church following a devastating fire set by an arsonist in March of 2017.
The new church located on route 28 in Milford features some of the stained glass windows that were saved from the original church.  Senator James Seward was in attendance and read the closing prayer for the morning.
For more on this story, in partnership with AllOTSEGO, click here.
More From WDOS-WDLA-WCHN CNY News