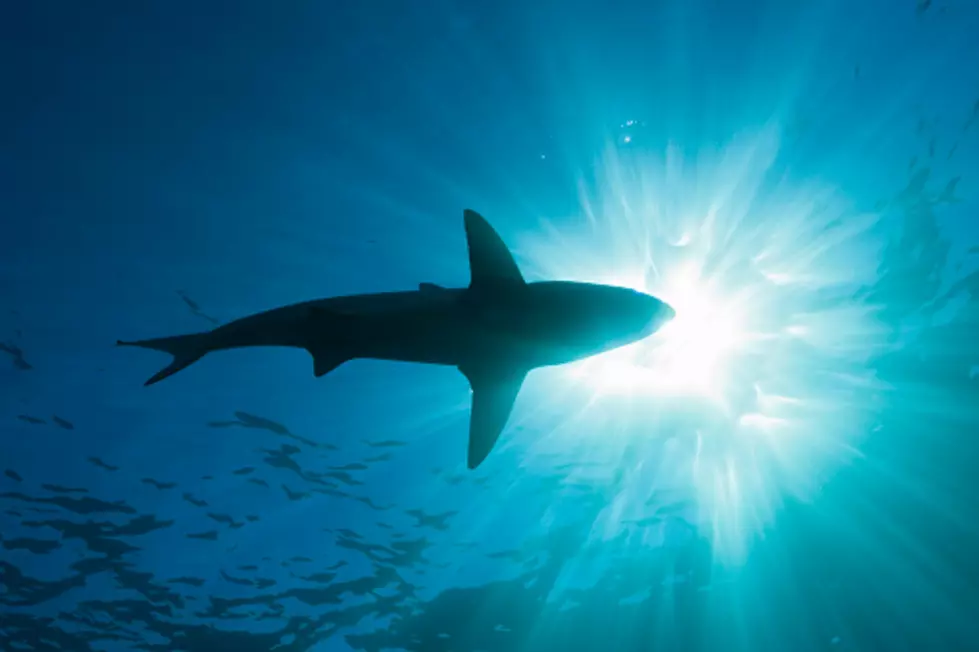 UPDATE: 4th Shark Attack Hits Surfer On New York Beach
Getty Images
According to reports, the surfer that was attacked by a shark Wednesday morning on Long Island has been identified and his condition has been confirmed. The attack happened off the same beach that a lifeguard was attacked by a shark a little more than a week ago. The attack happened at Smith Point County Park in Shirley, New York. Now the attack has been verified by the surfer himself.
According to newsday.com, Shawn Donnelly of Mastic Beach told the news outlet that he was lying on his surfboard when a shark bit his left calf. Donnelly said the attack was made with enough force to drag the 6-foot-2, 210-pound man into the water. The 41 year-old surfer said that he saw the shark's brown dorsal fin "coming around for more, so he hopped on his board and started punching furiously at its snout." Donnelly told newsday.com, "Every thought in my head was paddle into shore."
Donnelly was aware of the recent shark attacks when he entered the water Wednesday. The attorney told the Newsday staff that he had been surfing there since he was 12 and goes several days a week before work. "It was a calculated risk that I got wrong," the surfer said. "I paddled like hell. After a couple of strokes, a wave broke behind me and pushed me to shore. I thought, I can't believe what just happened." Donnelly said.
As reported earlier, this is the 4th shark attack on the Long Island beaches since June 30th. The International Shark Attack file in the Florida Marine Museum, in 2021 there were 73 unprovoked shark bites world-wide. Long Island has had 4 in two weeks. Last week, a lifeguard swimming off Fire Island was bitten in the foot by a shark. The first 3 attacks promoted beaches on Long Island to fly "Dangerous Marine Life" warning flags.
Why are these attacks happening? We took a look at some factors that could be contributing to more shark activity off the coast of New York. Is it one particular shark targeting humans? It has to be hard to say. However, 2 attacks off the same beach area indicate that the possibility remains that a "Jaws"-like shark is out there attacking whatever is in the water off the beaches of New York.
And They're Off! Ten Must-See Summer Events at Saratoga Race Course
Ahead of Opening Day for the 2022 season at Saratoga Race Course, NYRA has announced an action-packed schedule of special events for spectators this summer.
These Five Tips Could Save Your Life, Says Albany Weather Service
Summer in the Capital Region brings storms, and with storms, comes lightning. In order to keep you and your family safe, NWS Albany recommends these five steps.
More From WDOS-WDLA-WCHN CNY News