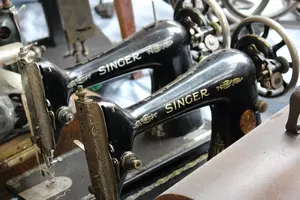 Bassett Needs Help in Making Medical Masks. Want to Contribute?
Bob Joseph/WNBF News
Bassett Healthcare Network is seeking volunteers and supporters to assist in the sewing of protective fabric masks. While the fabric masks are not a substitute for healthcare grade respirator-type masks, this is a coordinated effort to use the fabric masks to extend the life and supply of the respirator masks. These respirator masks are in critical short supply nationally, and provide the best protection for our health care workers, patients, and community.
To join in this volunteer effort to support our local medical providers CLICK HERE for information and a sewing pattern!
More From WDOS-WDLA-WCHN CNY News