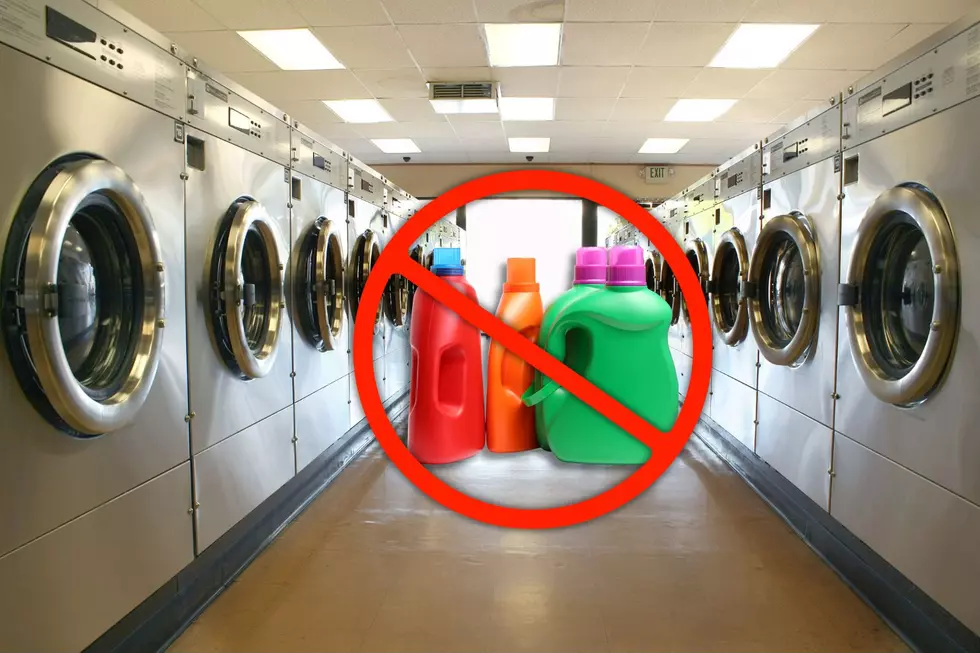 Laundry Detergents That Are Now Banned Under New NYS Law
Canva
New York is ushering in a slew of new laws in 2023, and one of them may force you to change the way you do laundry.
The ban is part of the NYS Department of Environmental Conservation's crackdown on a potentially cancer-causing chemical found in certain detergents, and the new "legal limit" will force some detergents off the shelves.
DEC prioritizes the health and well-being of New Yorkers and our environment, and the implementation of new laws for chemicals in everyday household products is part of our state's ongoing commitment to protect communities.

 
1,4-DIOXANE
The compound in question is called 1,4-Dioxane, and along with laundry detergent, it's found in certain cosmetics, personal care items and cleaning supplies. The levels are usually highest in detergents due to the way they're made.
There was already a limit on the amount of 1,4-Dioxane that a product can have, the new law simply lowers that amount; from 2 parts-per-million to 1 parts-per-million.
It's not easy to know which detergents are highest in 1,4-Dioxane, since it's not listed on the packaging. However, independent lab studies have revealed the products where its highest, and in some cases, contains illegal levels of it.
Arm & Hammer Clean Burst (4.28 ppm, more than twice the legal limit)
Arm & Hammer Sensitive Skin Free & Clear (3.44 ppm)
Gain Original + Aroma Boost (3.32 ppm)
Tide Original (3.67 ppm)
Under the new law, manufacturers are being offered a 1-year waiver from compliance if they can show they're actively working to reduce the levels of this harmful ingredient. In the meantime, if you're particularly attached to any of the above brands, you may want to continue switching... or at least scour the stores to scoop up any containers that might still be out there.
For more information on the amount of 1,4-Dioxane found in certain detergents, you can read the study over at Ingredients Matter.
5 New Laws You Should Know For 2023 In New York State
2023 comes some new laws that you need to know about.
11 Incredibly Stupid Laws In New York State
If you do any of the following actions, you might end up with a fine. But odds are you will be safe. Maybe heir on the side of caution though. Except with the flirting one, that one has to be totally wrong.
Potential Cancer-Causing Chemicals Found in New York Drinking Water
More From WDOS-WDLA-WCHN CNY News